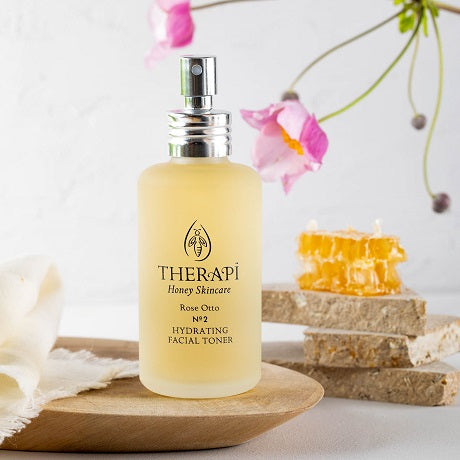 Skincare made with the benefits of Honey, Propolis and Beeswax that also supports bee conservation
THERAPI'S mission is to create the best natural and organic Honey skincare products that benefit not only the user, but also the natural world in all its diversity and splendour.

Uncompromising on quality, the company has spent years in search of the highest quality raw materials and plant-based ingredients and carefully blend these with skin-loving Honey, Propolis and Beeswax.

Products are formulated entirely in-house and never on a pre-made bases and are certified Soil Association Organic, containing up to 99% organically certified ingredients. Creating pure, concentrated skincare that works in perfect harmony with you and the planet.

At least 5% of their profits are donated to Bee conservation projects.