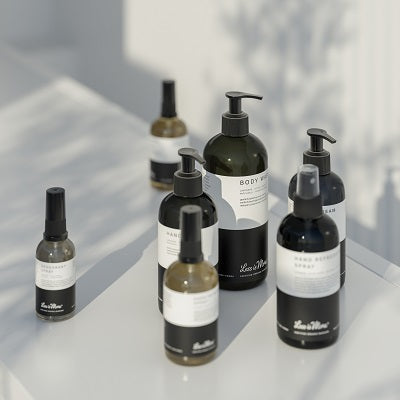 Organic, fair trade, natural mineral, plant based

LESS IS MORE is an Austrian natural and organic hair care line, that combines aromatherapy and holistic ingredients with functionality and traditional hair care and styling, along with a respect for the environment.

The range of certified organic haircare and body products combine functionality and simplicity, beauty and health, and ethics and aesthetics. The innovative formulations created by the chemist and aromatherapist Dr Doris Brandhuber and hairstylist Hannes Trummer exclusively contain natural ingredients. These are carefully selected for effectiveness, purity and optimal skin compatibility and environmental impact. The ingredients are obtained from renewable resources and, whenever possible, from certified organic farming and are all fully and rapidly biodegradable. With pure essential oils the products contribute to functionality, wellness and pleasure. They DO NOT contain any petroleum based synthetic, irritating, polluting, paraffins, or petrochemicals such as silicones, phthalates, plastic microbeads, synthetic preservatives, perfumes, dyes and polymers, PEG, PPG and parabens.
Focusing on what is essential, in other words, Less is More